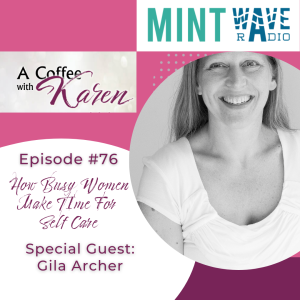 Monday Aug 15, 2022
Episode #76 How busy women can build strength and improve their flexibility
I am a mum of 3 children and an entrepreneur, with my own hybrid Pilates business helping busy women, whose fitness feels like another chore of their never ending to do list, to live a physically active and fulfilled life. For years, the lack of any exercise left me feeling guilty, frustrated, tired and overwhelmed.
Through my own personal growth, I now teach Bitesize Pilates and share my 'B.E.S.T' approach to fitness, so other women entrepreneurs can build strength, improve flexibility and feel fabulous in an enjoyable and achievable way. In addition to being a primary school teacher, I have helped many children who had motor co-ordination difficulties through working with them and their parents and delivering training and writing resources to support other teachers.
My research shows that Pilates movements make a significant improvement in not just children's physical development but in their cognitive, social and emotional development too. I have always loved moving; dancing, gymnastics, aerial silks, ballet, walking – and still do. Pilates enables me to continue moving easily.
Life is always better with Pilates, but it doesn't have to take over your life. I've taught Pilates for almost 20 years and am a Level 4 Pilates Teacher.
https://www.facebook.com/GilaArcherPilates  
https://www.linkedin.com/in/gila-archer-pilates/
_____________________________________________________
Your Host: Karen Roberts
I coach and train struggling personal trainers, coaches, consultants, therapists and network marketers and healers how to build their business online using social media without bugging friends and family, without chasing or spamming people and having prospects coming to them.
Download my FREE ebook https://KarenRobertsCoaching.com/Ebook
Join my FREE facebook group https://www.facebook.com/groups/6figuresandbeyond
Website - https://KarenRobertsCoaching.com
Newsletter - https://KarenRobertsCoaching.com/Newsletter